Welcome to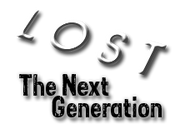 A Righters Untie! Writing Contest
Let Go and Move On
Currently
94
articles dedicated to

's writing contest
LOST: The Next Generation

Latest News
Episode 8 Winner - Episode 9 is choose your own centric
Edit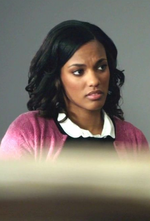 Episode 8 was announced! The Wizard of Roz showed a darker side of Roz and with only one other script to compete with (because apparently the third submission was so forgettable) it became a clear winner. Episode 9 is now underway with a choose your own centric. With submissions already coming in, it looks to be bigger on participation, which is awesome.
Episode 9 is the mid-season episode and has Annie heading to the Lighthouse with dynamite. Annie's determination is bound to clash with Harker's need to get off the Island.
Well, Episode 9 is due soon! It's bound to be EXPLOSIVE!
Yeahh...
Keep writing folks.
---
recommend news · archive

New to the Contest?
The LOST: TNG contest is a collaborative contest hosted on Righters Untie. The premise of the contest is to write, in screenplay format, a spin-off show inspired by Lost. The show takes place in the future with a different set of characters. The Pilot Episode was open-ended, with a set of characters decided by popular vote. Each episode, submissions based on the continuity of previous episodes are sent in and judged by a panel as well as popular vote.
To join in the contest visit: http://danhoger.proboards.com/index.cgi?board=contlost
---
Check out the Community Portal

Quote of the Day
| | | |
| --- | --- | --- |
| " | ANNIE: Mats... don't let that heart of yours get in my way. Cause then - I'll have to kill you too. ("The Wizard of Roz") | " |
---
See all the quotes and suggest your own at the submissions page.

Index
---