Archie Yates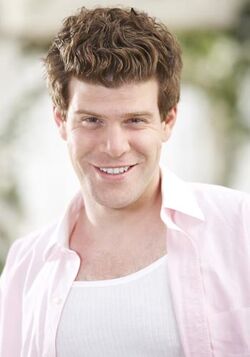 Appeared in
{{{Appearances}}}
Episode(s) featuring non-centric flashes
{{{NonCentricFlash}}}
Date of death
June 15th, 2025
On the island...
...Crashed on the Island
Archibald Yates or Archie was a survivor of the cruise ship wreck on the Island, who was later found with his throat slit, murdered by an unknwon assailant.
On the Island
Edit
Season 1 (Days 2-3)
Edit
Archie is talking to Emily. When Theo returned to the beach he voiced his concerns the he and some fellow survivors had worried that Ned and company might have found rescue and left them behind, an annoyed Theo asked Archie to leave him to have a word with Emily, which he reluctantly did. ("The Twelfth Step")
Emily finds Archie's body on the beach, throat slit. Leigh and Zhen take his body away. ("...And Justice for All")
Post-death
Edit
Archie's surname, Yates, was revealed in Marcus' notepad ("Down the Rabbit Hole").